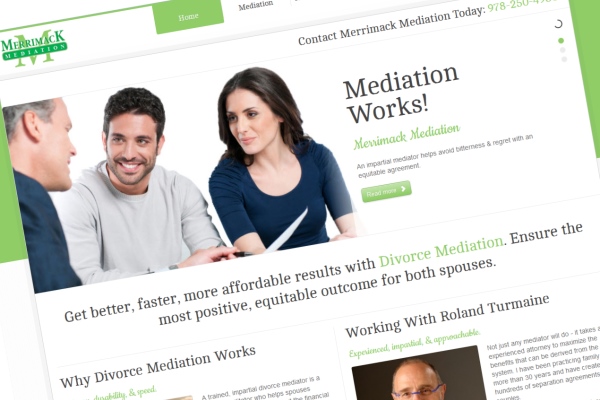 Responsive Lead Generation Website
Merrimack Mediation needed a complete refresh of their website and an expansion of their content to better explain the benefits of mediation and how it works. Red Ember created a responsive site that displays well on desktops as well as mobile devices, and selected images to support the revised and expanded messaging.
Copywriting and video content creation was combined to deliver informative and engaging content including an extensive FAQ page.
Red Ember even created a new logo for the firm.
Project Components

Responsive Design, Lead Generation, Visitor Engagement

Categories

Design, Logo, Copy Writing, Video, Advertising